(This post contains affiliate links, for more information read this privacy policy)
As I was writing my post about travel fails, I realised that a lot of times when things went wrong while traveling it was due to some kind of nature catastrophe. Those weren't exactly my fault for once.
Anyway, since this seemed to happen quite a lot thought out my travels over the past couple of years, I thought I would make a post dedicated to those sort of travel fails. I'm writing this, hoping I won't have to update this post anytime soon or ever. Here are all the times that natural disasters ruined or tried to ruin my travel plans.
Hurricane in New York aka people crying on the plane
This story took place in August of 2011. It was also the first time that I had left Europe and the first time that I was going to spent a whole year at a new country. After 4 incredible days in New York with my fellow exchange student friends, everyone was going to fly out to their host families.
Everybody was going to a different state. I remember it was a Saturday, because it was also the day on which all the airports in New York shut down for a couple of days, due to Hurricane Irene. It was also my first flight ever that I was taking completely by myself. While flying to New York there were still the people from the exchange student organisation with us.
Because my host family was in Tennessee I was flying to Atlanta first, from where I just had to take a short 30 minute flight to Chattanooga. My flight wasn't cancelled, as I was flying out earlier in the day, but it was hands down the most terrifying flight ever.
It just flew out a couple of hours before the hurricane arrived. Most of my friends actually got stuck in New York for a couple of days because their flights were cancelled.
As expected, the flight was pretty shaky. The woman next to me was crying and kept grabbing the shoulder of the guy next to her. They didn't know each other to my knowledge. Now, I don't know if I made this part up later for the purpose of dramatisation or if it actually happened that way.
Mostly, how I remembered it, people were screaming in the airplane every time that it was moving abruptly. It was super scary and I was actually pretty terrified when I was waiting in Atlanta because I knew that I had to take another flight after. That one turned out fine though.
When I spent my 16th birthday in a closet, thanks Tornado
But we also got out of school an hour early thanks to the Tornado as well, just saying. This story happened on the 2nd of March 2011, which I remember because, well, it was my birthday. I was still doing my High School exchange at the time, so I was still in the US, Tennessee to be precise.
So one of the school t-shirts said: Ain't no hurricanes in Tennessee. It might have been a rival school as well, not sure but that doesn't matter for the story. That's how I know that it must have been a Tornado, because ain't no hurricanes in Tennessee.
I was sitting in my Pre calculus class (math was always my last class), when there was an announcement that everyone should go to the ground floor and sit on the wall because there was a Tornado coming. After a while we got to go home but we should all stay inside for the rest of the day. I was a bit worried because I had a flight to California the following day and I think, flights were not going on this day.
California Dreaming, an earthquake in San Francisco
Now to be fair I have no memory of this because I was sleeping. Apparently small earthquakes are quite common on this site of the world so it wasn't a big deal really. I just thought how random it was that this happened exactly one day after the Tornado. So weird! Basically, the day after the tornado I flew to San Fransisco for an exchange student trip. I was a bit worried that my flight would not be going because of the day before.
It all turned out fine though. The first night in California then there was a small earthquake. I had no idea until the next day my roommates got messages asking if they were okay. And that's how we found out that there was an earthquake.
The volcano ash cloud in Indonesia
Around July of 2015 I was planning a two-week vacation in Bali/Gili Islands. I was flying out from Australia, Cairns to be precise aka my favourite place on earth. I had booked flights a while in advance but of course I had heard of the ash cloud that led to a bunch of flights coming from Australia being cancelled already. Including the exact flight I was taking one day prior.
My flight didn't leave until around midnight and when I was heading to the airport I had no idea if the flight was actually going or not. That was super stressful, especially because it was a pretty late flight as well so if it was cancelled there was no way to get back to the city before the early morning. After one or two or hours of delay though I made it to Denpasar airport.
All good until about a week later, I was in Kuta at the time and now the airport was actually shut down for a few days (The one in Bali, I'm sorry guys this whole post has absolutely no structure).
I had a pretty tight schedule after as well. The day after I was supposed to come back to Australia from Bali I had a bus booked down the East Coast, including several tours that were booked in advance. Everything was pretty much planned out day by day, including the flight out of Australia to Singapore and after a bit of time in Asia back to Europe.
You see why I was stressed about Denpasar Airport being closed. Because Kuta is pretty much next to the airport I spent my whole week in Kuta basically stalking the airport from this secret beach I found and counting if the frequency of airplanes going out decreased or increased. It pretty much ruined the second week of my vacation to be honest.
But the end of the story is, that the airport reopened one or two days before I was flying out and my flight actually went and I got my bus in time.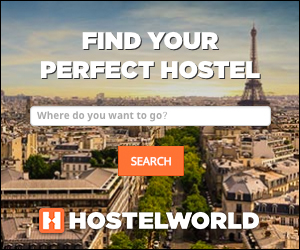 Stuck on an Island, Gili Trawangan
If you just read the previous part you were maybe wondering what I did in the week where I was not hanging out around the airport. Wonder no more, because this is where the following story took place. I was on Gili Trawangan for around a week, getting my Open Water Scuba Diving certificate.
After a few days there was some kind of storm and the sea was pretty rough. So sadly we had to delay our last dives for another day. That wasn't much of a problem but due to the sea being rough, the boats were not going to Bali anymore. I kind of had to stay to finish my certificate anyway but everyone was being dramatic about not getting off the island anymore, including me.
About two days later, they were offering boats but only early in the morning. It was super crowded because every one wanted to get off the island. I had booked a ticket in advance, but that boat didn't show up so I just bought a new ticket for another company that's how little I cared (fyi the guy from the other company found me later and gave me refund, really wasn't expecting that).
And this story was much more dramatic in my head I'm not even kidding.
Earthquake in South Korea aka somebody was hiding in my closet
This probably happened around November of 2017. This little earthquake also didn't ruin any travel plans or tried to, it actually got me out of class early. As I was watching Netflix, laying in my bed on the seventh floor of my student housing, my bed just suddenly started to shake. It felt like someone was hiding under my bed and moving, it was pretty weird.
There was no one hiding there, I also checked the closet but that was empty, too. I was pretty confused for a while until I checked my phone and saw people in the exchange student Whatsapp group talking about that we all had just witnessed an earthquake.
A couple of minutes later I headed down the hill to class, which was like a five-minute walk. And then after a couple of minutes of class our teacher let us all go home because of the earthquake. And that was it basically!
When Boracay was flooded so I ended up in Malaysia
This was that one time where legit everything went wrong. Back in December of 2017, I finished my semester abroad in South Korea around two days before Christmas. Therefore, I had planned to spent Christmas and New Years in the Philippines before heading to Thailand for a couple of days again and then home.
I was planning on spending my whole time on Boracay, which I was super exited about. I had booked flights to Boracay a while in advance and then from Boracay to Bangkok. From Bangkok I had a flight to Frankfurt a couple of days later. About a week before my vacation I was checking the weather, really exited for the sun, because in South Korea it was freezing at the time.
While doing some research I found out that the whole island was flooded due to some storm and all the pictures looked pretty bad. Also some flights to Caticlan airport were cancelled as well. For the next couple of days I was checking up on the situation but there was just rain and thunder everyday and a lot of parts of the island were still completely flooded. Also there were difficulties getting to the island in the first place, since you had to go by boat.
So I didn't really know what to do but I was also not feeling like spending my whole vacation on a flooded or closed airport. I knew I had to get to Thailand somehow to catch my flight home. But flights there were so expensive, especially during Christmas time so that was not an option. I then found a kind of affordable flight to Kuala Lumpur which I booked and I just went to Malaysia then instead.
I had enough time to make my way up to Thailand by land and also went to Cambodia and Vietnam at the time. It was not a bad alternative but while I only lost a couple of Euros for the Hostel deposit, which thankfully I had paid a little extra to be able to get a refund, I lost around 400 euros for the two flights to and from the Philippines.
Turned out my flight would have actually gone but of course I didn't know that at the time. It was the first time in my life that I just didn't show up for a flight. Still the island seemed to be flooded and raining throughout the whole time. But I still don't know if I made the right decision back then.
And that was about it. Those were all the times that natural disasters tried to ruin my travel plans. I'm hoping there will be no part 2 of this series. Have nature catastrophes ever interfered with your travel plans? Let me know in the comments, I'm curious to hear all of your stories x
Talk to you soon!